Your source for Camera Cranes, Video Tripods, and Wireless Follow Focus.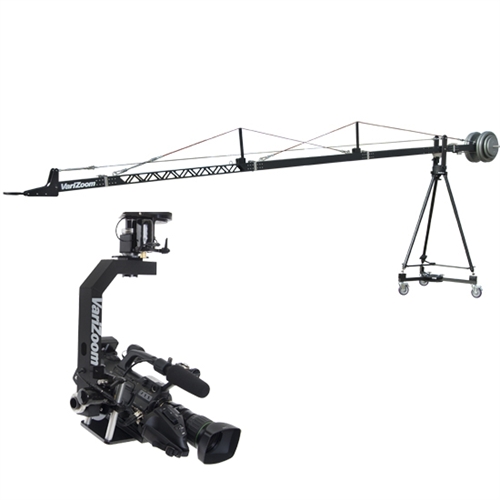 VariZoom VZSNAPCRANE16-100 Camera Crane
Snapcrane kit includes VZ-SnapCrane16, VZ-TCR100 Tripod, VZ-DCR100 Dolly, & MC100. The SnapCrane has modular lightweight construction, stainless quick-release pins with lanyards, locking dovetail joints, and superior craftsmanship - read below for more detail.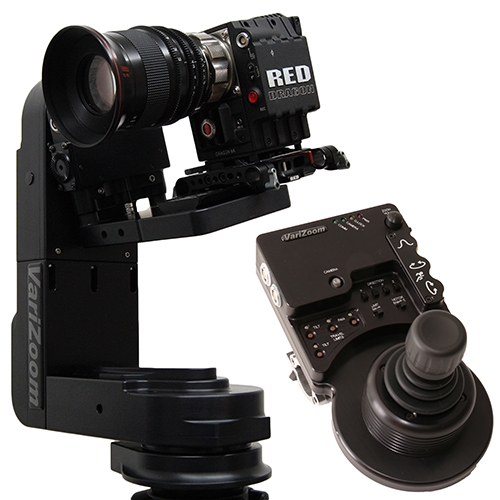 VariZoom VZCINEMAPRO-K4 Motion Control Head
Perfect for basic high performance manual pan/tilt control, the Cinema Pro-K4 has all the speed and stability of the other kits without the advanced parametric setup or repeatability. Utilizing powerful but quiet drivetrains and full slip rings, the Cinema Pro head is capable of tracking the most delicate to the most intense actions with equal grace. The Jibstick controller does not allow any repeatable moves or motion control setup. The only controls offered through the jibstick are proportional pan & tilt w/ speed & smoothing control, as well as limited zoom and focus control functionality.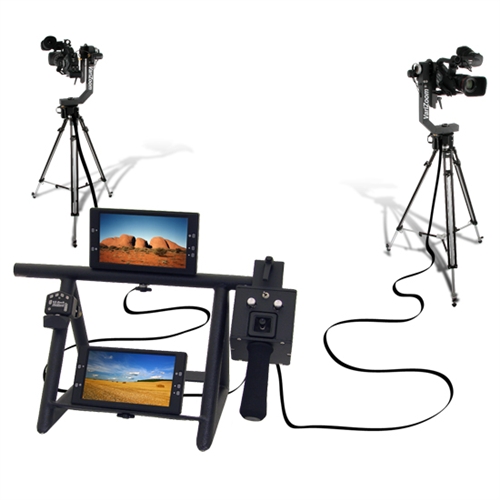 VariZoom VZCS1LK-DUAL Motion Control System
The CS1LK Dual system is a complete remote multi-camera control station that combines the MC100 pan/tilt heads, VZ-Rock zoom/focus/record control, 7" 16:9 viewing monitors, and CS1 station frame. Includes VZ-CS-1; VZ-MC100 with Extra Head, 2- VZ-TFT7 monitors, and the VZ-Rock.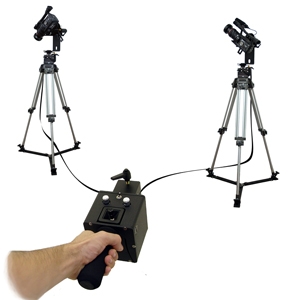 VariZoom VZMC50-DUAL Motion Control System
Utilizing the same rugged and field tested electronics and controls that have made the MC100 so popular for years, the MC50 is the lighter duty choice of professionals using smaller HD & DSLR cameras. These lightweight head mounts to nearly any jib or tripod. Our MC50 Dual System can be integrated into permanent AV systems in studios, churches, or auditoriums.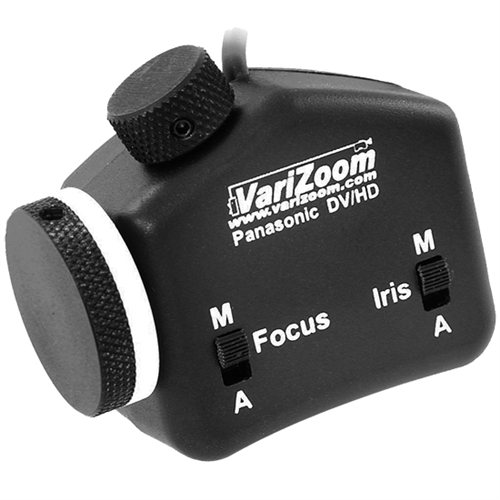 VariZoom VZPFI Lens Control
Specifically designed for Panasonic cameras, the affordable and versatile VZPFI offers precision focus and iris control. Operator may switch between auto and manual at anytime. Wol. Operator may switch between auto and manual at anytime. Works on all camera supports, stabilizers, tripods, & jibs.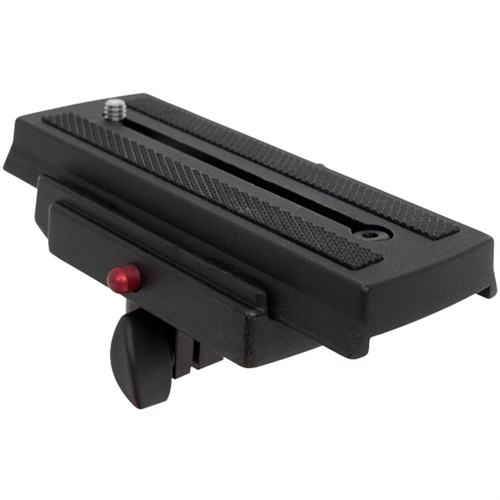 VariZoom VZQRP Quick Release Plate
Our universal camera quick-release plate assembly works with any camera and attaches to any tripod, camera support, or stabilizer, enabling quick switching between support devices.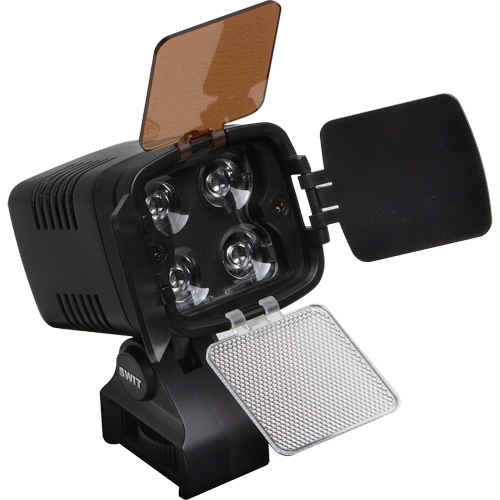 VariZoom VZS2010C On-camera LED Light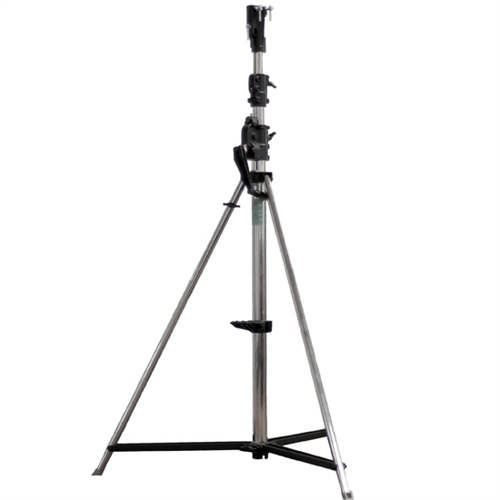 VariZoom VZHIGHTRIPOD Stand
This hefty stand cranks up to 12 feet high, perfect for lighting & grip applications, but also allows you to elevate your MC100 or MC50 head straight up in the air within a small footprint. A great option for applications where a crane won't cut it or the budget doesn't allow it. Popular with sports videographers as a sideline camera mount for elevating the view to any level between 6'-12'. Includes bracket for mounting MC50 & MC100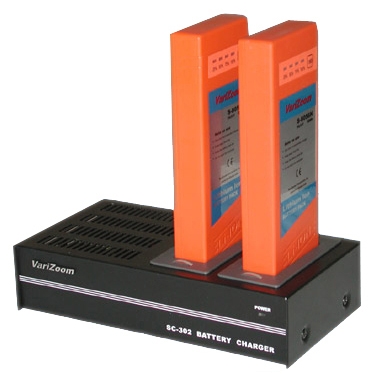 VariZoom KL5N NP1 Battery
This battery kit includes two VariZoom Li-Ion batteries for NP1 and a tabletop, two-channel sequential charger.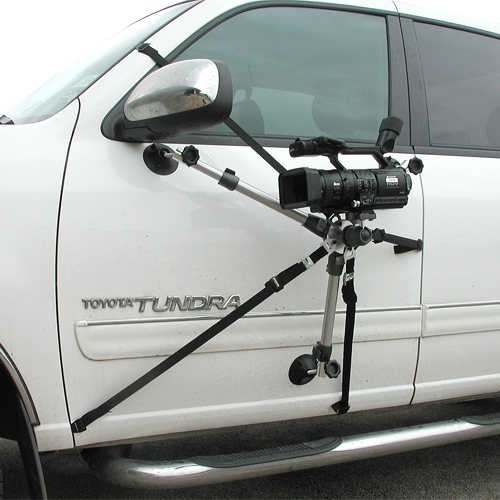 VariZoom VZAUTORIG Car Camera Rig
The Auto Rig enables cinematic moving-vehicle perspectives from various angles. When not used as vehicle mount, it can also double as a high quality low-level tripod.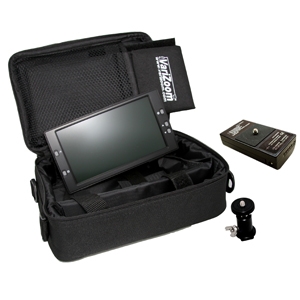 VariZoom VZTFT7U Camera Monitor
Everything you need for a 16:9 on-camera external viewfinder setup / remote monitoring package. Includes VZ-TFT7, Padded Case, 702M Battery Kit (w/ AC adapter), Swivel Shoe Mount and Sun Hood.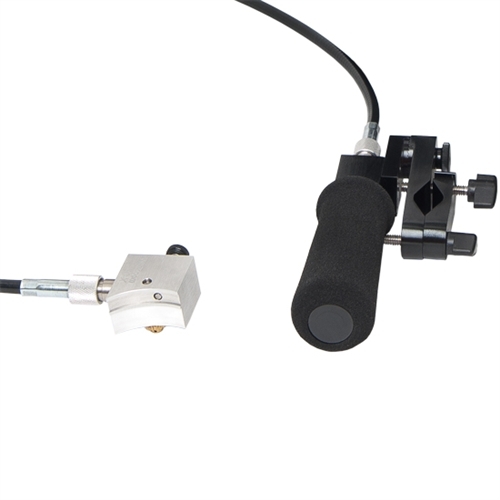 VariZoom VZFCX Canon Lens Control
Professional Cable Drive Focus Control for XL1 / XL2 16X Manual Lens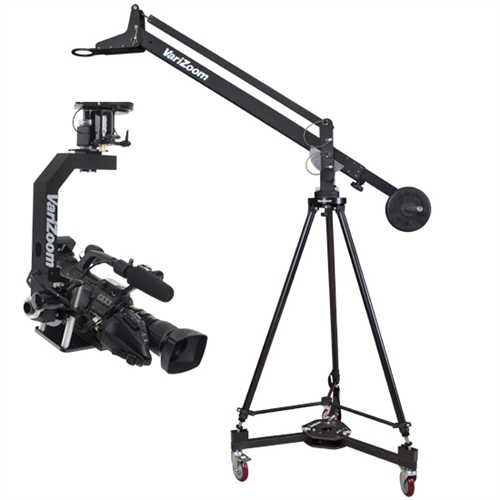 VariZoom VZQUICKJIBKIT-100 Camera Jib
QuickJib Kit includes jib, DCR100 dolly, TCR100 tripod, and MC100 Pan/Tilt head.